THE COSTUME EXCHANGE
We will be listing costumes for sale here. Please email us a picture of the costume with size and minimum amount requested and I will post the costumes here. There is a small fee for the handling of these transactions of only $5.00. We will direct you to a buyer, through our site.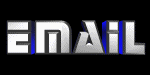 We accept paypal for the 5.00 fee, free to register and use!